"I'm a Mom. What Else?" Podcast Launches with Inspiring Stories and Empowering Conversations

Calling all mothers and women seeking inspiration, support, and a sense of connection! A new podcast has arrived on the scene, and it's poised to redefine the conversation around motherhood and womanhood. "I'm a Mom. What Else?" is not just your average parenting podcast. It's a powerful platform that celebrates the diverse experiences and roles of women, going beyond motherhood to explore the many facets of a woman's life. What's more, the podcast is not limited to audio-only content but is also available in an engaging video format on YouTube, making it a visually captivating experience. So, grab your headphones or settle in front of your screen, and let's dive into the captivating world of "I'm a Mom. What Else?"
Discover the Podcast

"I'm a Mom. What Else?" is a thought-provoking podcast that aims to inspire, empower, and connect women on their unique journeys. Hosted by the charismatic Lorrayne Peri, a devoted mother herself, the show invites special guests who share their personal stories, insights, and expertise. These guests represent a diverse range of backgrounds and professions, from entrepreneurs and artists to community leaders and professionals. Their stories shed light on the challenges, triumphs, and lessons learned along the way, offering a wealth of inspiration and practical advice.
An Inclusive and Empowering Approach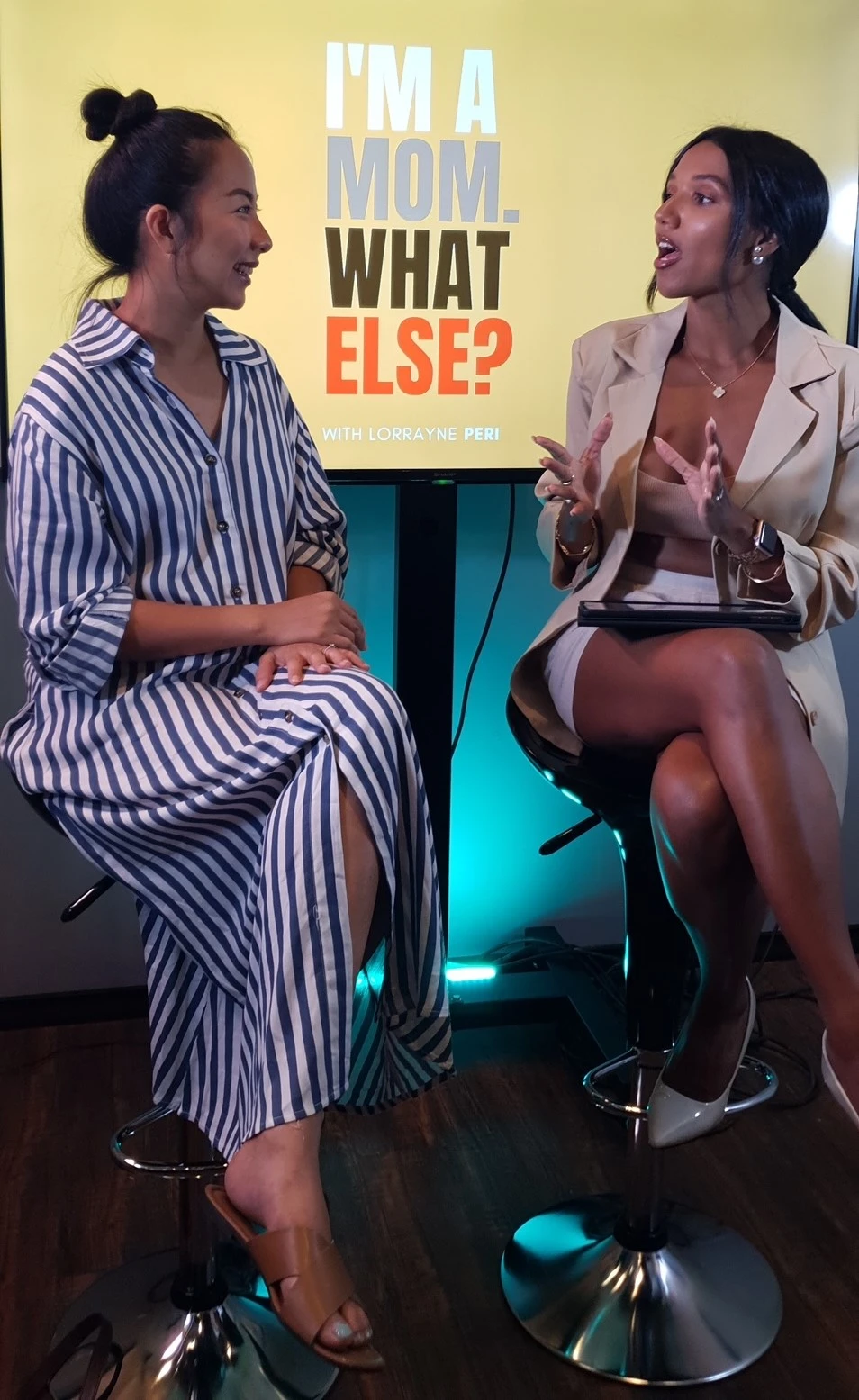 One of the standout features of "I'm a Mom. What Else?" is its inclusive and empowering approach to womanhood. The podcast recognizes that being a mom is just one part of a woman's identity. It explores the different dimensions of a woman's life, including personal growth, pursuing passions, maintaining relationships, and navigating careers. By celebrating the multifaceted nature of womanhood, the podcast challenges traditional narratives and encourages women to embrace and celebrate all aspects of their lives.
Engaging Visual Experience

What sets "I'm a Mom. What Else?" apart is its availability in a visually captivating video format on YouTube. With each episode, viewers are treated to an engaging experience that goes beyond audio. The video format brings the conversations to life, allowing viewers to see the emotions, expressions, and connections between the host and guests. It adds an extra layer of depth and connection, making the podcast even more immersive and enjoyable.
Join the Conversation

Are you a mom seeking support, inspiration, or simply a community of like-minded women? Or perhaps you're a woman navigating the many roles and challenges that life presents? "I'm a Mom. What Else?" invites you to join the conversation and become part of an empowering community. Whether you prefer listening on the go or immersing yourself in the visual experience on YouTube, this podcast has something for everyone.
How to Tune In:

To access "I'm a Mom. What Else?" podcast, you can find it on popular podcast platforms such as Spotify, Apple Podcasts, Google Podcasts, and more. Simply search for the show's title, click play, and let the inspiring conversations unfold. For the visually captivating experience, head over to the official YouTube channel, where you can watch each episode and engage with other viewers through comments and discussions.

With its inclusive approach, empowering conversations, and engaging visual format, "I'm a Mom. What Else?" is a podcast that should not be missed. Whether you're a mom, a woman, or simply someone seeking inspiration and connection, this podcast offers a wealth of wisdom, practical advice, and a community of like-minded individuals. So, grab your headphones or settle in front of the screen, and join the conversation today. Let "I'm a Mom. What Else?" be your companion on your journey of